Nishat Linen is a Pakistan Fashion Designer who is considered in the list of top clothing brands. She has created its online store to share all new arrival for all 4 seasons for all aged people. The 75th Happy Independence Day is being celebrated this year 2023. So on the arrival of Jashan-e-Azadi Mubarak Day Nishat Azadi Sale 2023, Unstitched Women Summer Dresses have been introduced at a discount of 30% on each outfit.
Read out the full content below to check out the Nishat Linen Price lowest to highest price. So this season Nishat Azadi Sale 2023 Unstitched Women Summer Dresses have a range of Prices from Rs. 1500/- to Rs. 5000/- PKR. I hope this price is not much it is all affordable price. Check out the list of Nishat Independence Day Stitched / Unstitched 2 PCs and 3 PC suits collections announced the 30 % Off on each product.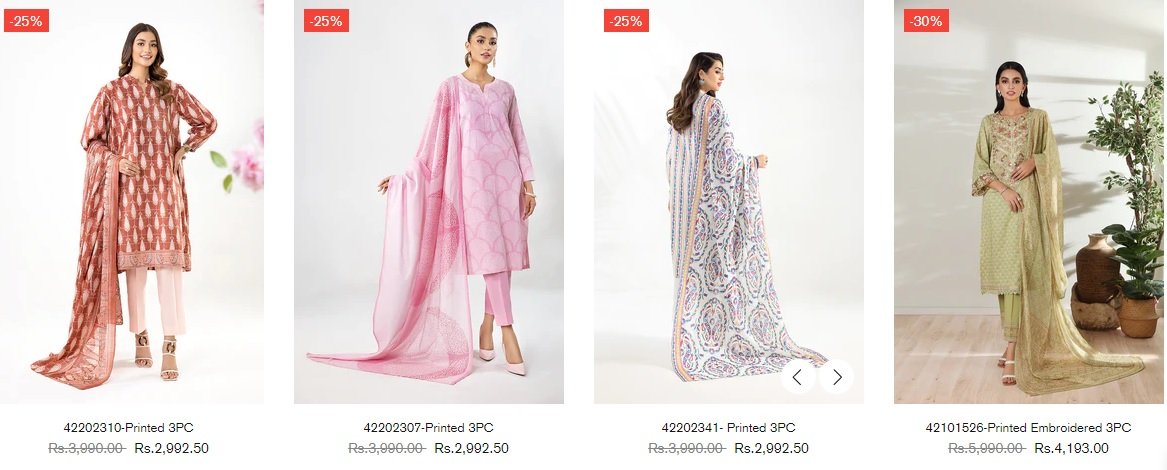 Nishat Azadi Sale Price Range
As I mentioned above side Nishat charges in very low limit not only on a single product but charged on all products.  It is 30% discount if the price of a product is Rs. 5090/- so it will be paid Rs. 3563/-. While the price of Printed 3 PC is Rs 4650/- so on the discount of 30% the remaining amount Rs. 3255/- is payable amount.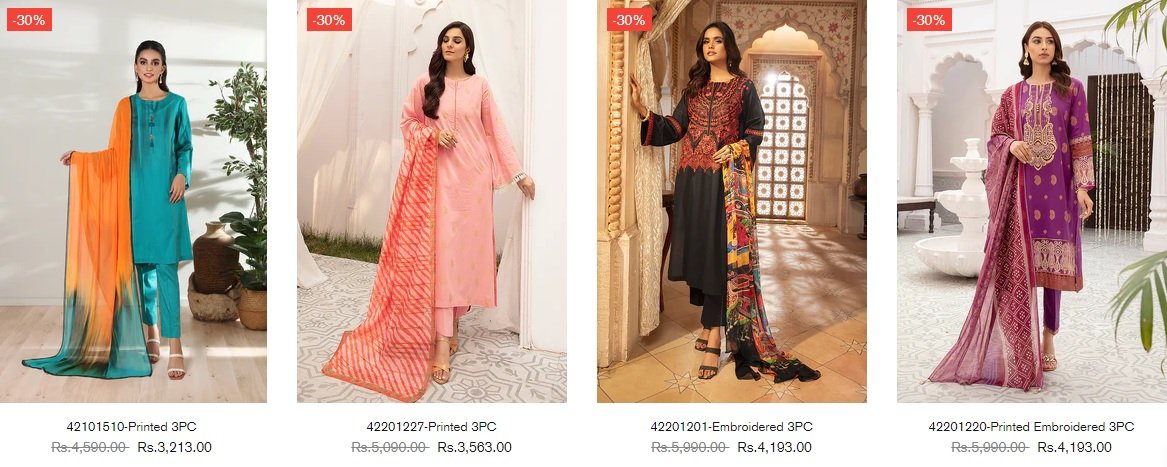 Nishat Azadi Sale 2023 Unstitched 3 PCs List
Printed 3PC
Digital Printed 3 PC
Printed Embroidered 3 PC
Dyed Embroidered 3 PC
Printed 2 PC
Printed Embroidered 2 PC
Digital Printed 2 PC
Dyed Embroidered 2 PC

How to order Nishat Azadi Sale 2023 Unstitched Women Summer Dresses
This is a special discount on each order 30 % Off announced on the eve of coming to the 75th Happy Independence Day 14 August 2023. Get the direct link https://nishatlinen.com/collections/azadi-sale-sale-unstitched for online your order. Keep start to add to cart you can pay online or can pay at the time of delivery received.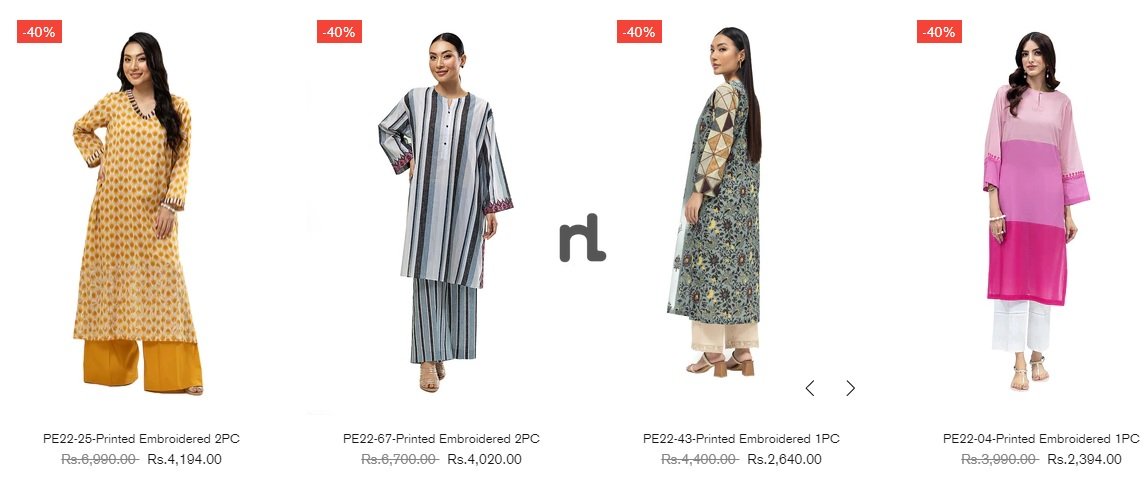 Nishat Linen Helpline Number, Official Website
Feel free to contact Nishat Linen's Helpline number at UAN # 042 11 16 47 428 and Telcom number at 04 23 81 03 311. Remember you may call during office hours from Mon to Sat: 10:00 AM – 09:00 PM, on Sunday 01:00 pm – 09:00 pm while on Friday: Break 01:00 pm – 03:00 pm. For more updates about Nishat Azadi Sale 2023 Unstitched Women Summer Dresses visit a below-linked website. 
Check other women's sales: Click Here