Here is the list of Trivia Crown of Miss Universe till today that will really inspire and be informational for you. 1952: Trivia Crown of Miss Universe. The first crown of Miss Universe is only used by Armi Kuusela, the first Miss Universe. This crown is a miniature replica of the crown worn by Queen Elizabeth II of England, with jewelry at the base of velvet and tied to the head with a white ribbon.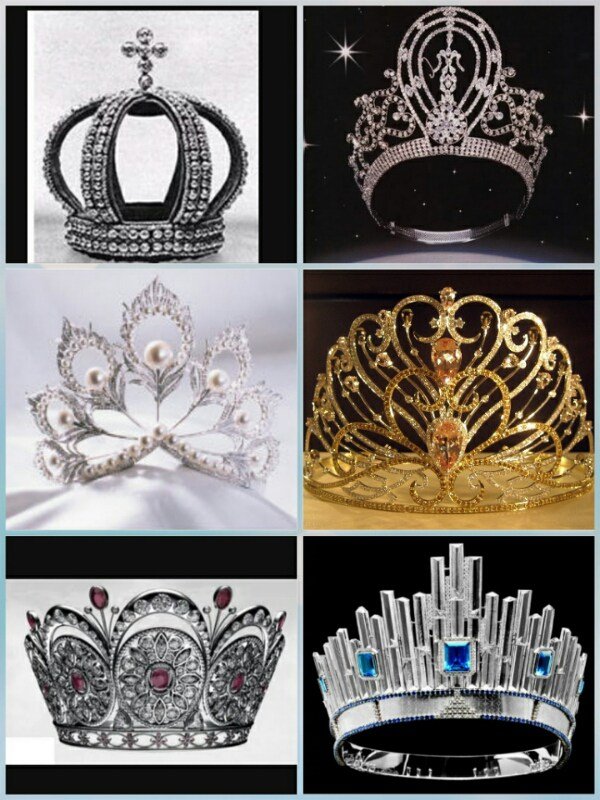 1953: The second crown of second Miss Universe crown is used only by Christiane Martel, the second Miss Universe. The crown is a small gold crown, made of metal, with five tops above it with a small ball, the center top intensity has a small bright ornament.
1954-1960: The third crown of Miss Universe was used in the holding of 1954-1960. The shape is thin, decorated with diamonds and pearls, whose structure consists of ten peaks, five on each side, each topped with pearls. At the center, a rising star adorns the set, which is the main ornament.
Trivia Crown of Miss Universe
1961-1962: The fourth Miss Universe crown was used from 1961-1962. This is a classic crown for a beauty queen, the structure is smooth, amorphous, and symmetrical, decorated with bright-shaped leaves. In the center, big stars-six peaks.
1963-2001: The fifth crown of Miss Universe is the longest crown used as a symbol. A thin, brightly colored, ornament-shaped shape on the sides, framing the oval center containing a female figure with arms at the sides of the body (logo until Miss Universe 1997) standing in a circle. This crown, subjected to subtle changes for some use, changes from larger pieces to something a little more subtle and narrow.
2008: The seventh Miss Universe crown is only used in the 2008 edition. Designed by Rosalina Tran Lydster Jewelry Company by Rosalina and Dang Thi Kim Lien from CAO Fine Jewelry, Vietnam. With a value of $ 120,000, made of white gold and 18-carat gold, and more than a thousand precious stones, including diamonds, quartz, and gems.
Trivia Crown of Miss Universe Images
2009 – 2013: The eighth crown of Miss Universe crown is chosen by Internet users around the world. The Miss Universe organization commissioned the Nexus Labs Diamond Company, to create a new crown, named Peace, Unity, and Hope (Hope). The design that won the most votes voting is Hope, so Miss Universe this year used the crown.
2014: The ninth Trivia Crown of Miss Universe produced by Diamond International Corporation (DIC), a gem company from the Czech Republic with a crowning inspired by a skyscraper located in New York, USA. Total weight of 411 grams for $ 300,000. Consisting of 33 natural rocks, 5 topaz stones are 18.6 carats black, 198 sapphire stone is 29.7 carats black, and 311 small gems are 10.37 carats.
2017: Crown of Mikimoto (used in 2002-2007) re-used in the coronation of Demi-Leigh Nel-Peters